MUTANT LABS SCOOPS National EXCELLENCE IN INNOVATION AWARD WITH
Business Mentors South West Mentoring Support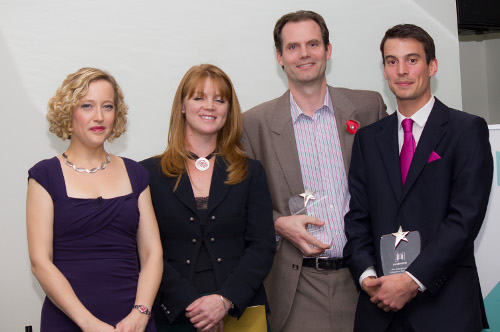 An award winning mobile app and game developer has credited the ongoing support it receives from a mentor with Business Mentors South West for boosting its success as it moves to pursue growth opportunities overseas.
BMSW Mentor Duncan Webster and Plymouth-based Mutant Labs won the Excellence in Innovation category at the inaugural Excellence in Enterprise Mentoring Awards, hosted by mentorsme.co.uk at the BAFTA building in London.
The firm, which was also shortlisted in the Excellence in Export category, has been mentored by Lloyds IT Manager Duncan a Lloyds IT Manager, Global payments since June 2012 and specialises in developing games and apps for tablets and smartphones.
The business, which was founded in 2009 with six employees, has clients including Moshi Monsters, The Gadget Show Live, Absolute Radio and Oxford University Press, and has a healthy pipeline of ongoing projects.
Mutant Labs is currently recruiting and is also now working on its own game after securing grant funding.
Co-founder Alex Ryley said: "Working with a mentor has given us a new perspective on the business and how we can tackle challenges and set ourselves goals."
"Duncan has great experience in the tech world and has helped us stay on the right track to success."
Duncan supported the team by helping develop an action plan to achieve its goal of building revenue from overseas markets.
Duncan said: "Working with Mutant Labs has been really satisfying, especially helping them develop a long-term strategy to create a self-sustaining business.
"I have learnt a lot from the process and it has given me the opportunity to give something back to UK businesses."